Barren River Lake
The U.S. Army Corps of Engineers manages 20,108 acres for wildlife, fisheries, and recreation at Barren River Lake, which is situated between Louisville and Nashville in Allen and Barren counties in south-central Kentucky. The Corps created Barren River Lake with an earth and rock fill dam built across the Barren River. They constructed this lake project for flood damage reduction on that river. The lake covers 10,000 acres at summer pool and 20,150 acres at the maximum flood control pool.
Fishing

If you want to fish for largemouth bass, white bass, and hybrid striped bass, bluegill, channel catfish, crappie, and rough fish, Barren River Lake has all these fish for you. Mark Wilson caught the largest hybrid striped bass in these waters in 1991 - a whopping 20 lb., 8 oz. beauty. You also can fish for rainbow trout at Peter Creek, which is less than ten miles from the state park. The Corps stocks this stream every month between April through September at Highways 921 and 3179 bridges.
Fishing License

The Commonwealth of Kentucky requires a fishing license. The license is vaild from March 1, and expires February 28, the following year. Fishing licenses are available from various outlets including online. For more information on fishing in Kentucky please visit Kentucky Department of Fish and Wildlife Resources.
Search Barren River Lake Resources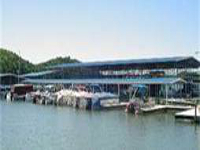 Coordinates:
36.5335N -86.730W
Map It:
Lake Type:
Reservoir
Surface Area:
10,100 acres
Maximum Depth:
118 ft
Elevation:
553 ft
Normal Water Clarity:
4 ft
Major City:
Glasgow
Airport:
Louisville