Lake Monticello
Lake Monticello, owned by the City of Monticello, is a 1,520-acre reservoir that is fast gaining the reputation as a trophy bass lake. Arkansas Game and Fish Commission (AGFC) manages the lake, and they put a huge emphasis on stocking largemouth bass. Boaters, campers, hunters, and hikers are welcome to enjoy the boat ramps, an on-site bow range, and even a radio-controlled airplane landing strip located around this lake, which is just five miles north of Monticello. This is a fairly new lake, completed in 1997.
Fishing

The AGFC is focused on creating a trophy bass destination for anglers at this lake. Note any regulations regarding catch-and-release as this program is working toward the trophy-size goal. A recent catch was recorded as the fourth-largest largemouth bass ever caught in Arkansas.
There are no limits on white and hybrid bass, and the crappie limit is 20 per day -- between March and November, the crappie must be ten-inches long to keep. There also are some mercury contamination warnings on flathead and blue catfish, and on largemouth bass longer than twelve inches.
Search Lake Monticello Resources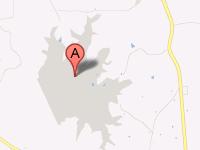 Coordinates:
33.4219N -91.5028W
Map It:
Lake Type:
Reservoir
Surface Area:
1,520 acres
Maximum Depth:
25 ft
Elevation:
340 ft
Normal Water Clarity:
3 ft
Major City:
Greenville, MS
Airport:
Greenville, MS